SMARTLOG MAASVLAKTE
THE LOGISTICAL TOP LOCATION FOR LOGISTICS SERVICE PROVIDERS
Smartlog Maasvlakte is located at the Distripark Maasvlakte West. In the immediate vicinity is Europe's largest container hub with state-of-the-art deep-sea, barge and rail terminals and container depots. The strong Rotterdam chemical and freezer clusters are also nearby. Distripark Maasvlakte West has excellent connections to the European hinterland via high-frequency multimodal connections. Drivers can use the Maasvlakte Plaza truck park with all the necessary facilities. Thanks to the proximity of Rotterdam, employers can reach into a pool of highly skilled logistics candidates. Distripark Maasvlakte West offers the possibility for large-scale distribution of chemical products including hazardous substances, agricultural products and high-quality consumer goods such as electronics. This distribution park offers space, development opportunities and ultramodern facilities. An ideal place to achieve further growth.
The benefits at a glance:
At the heart of Europe's largest container hub
Amidst state-of-the art terminals and depots
All major European economies reachable within 24 hours
Unlimited and free development opportunities
Availability of specialized personnel
High-frequency multimodal connections and scheduled services
State-of-the-art truck parking & facilities nearby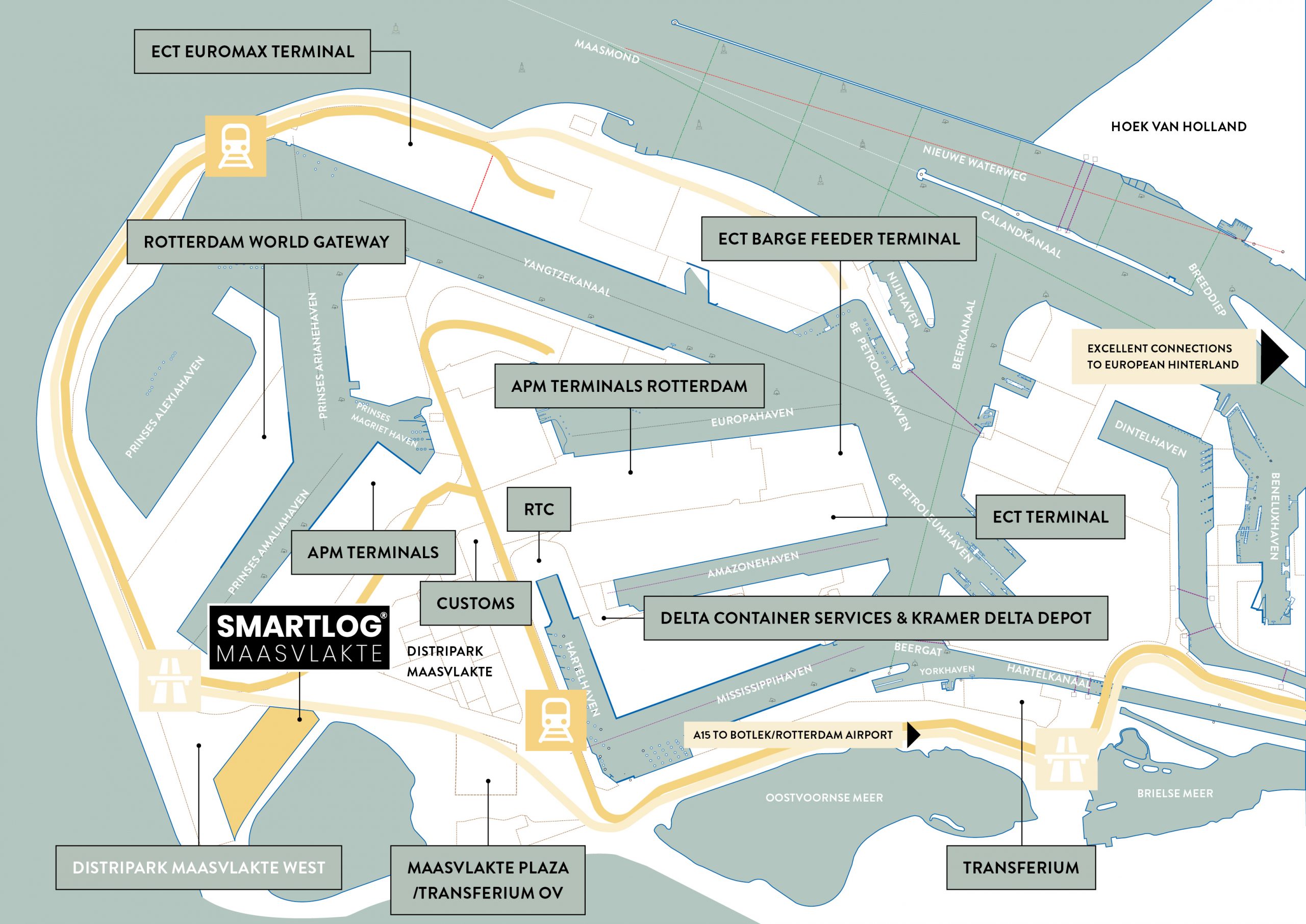 Do you have any questions? Or want to receive extra information about Smartlog Maasvlakte? Please contact us.